Vitamin E is a powerful antioxidant that helps to protect the skin from environmental stressors, such as pollution and UV rays. This essential nutrient also helps to strengthen the skin's barrier function, reducing water loss and keeping the skin hydrated. In addition to its protective qualities, Vitamin E has anti-inflammatory properties, which can help to soothe irritated or sensitive skin. It is also known to promote cell regeneration, making it an effective ingredient for reducing the appearance of fine lines and wrinkles. Vitamin E can be found in a variety of skincare products, including moisturizers, serums, and oils, making it an easy and effective way to improve the health and appearance of your skin.
What's Included in this 30-Day Rental Trial: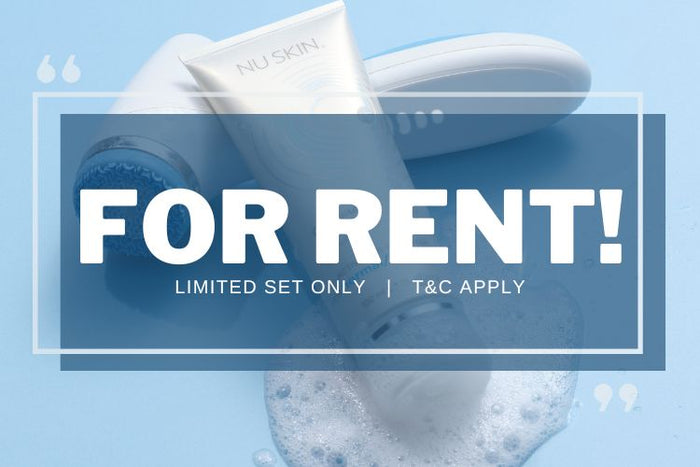 This discount code is for ageLOC LumiSpa iO Starter Pack that are sold in more than 50+ countries. Discount code will be sent to you via email address. For further detail, please fill in the contact form.
$50 is in Singapore Dollars.
Join LUMI Rewards:
Start earning beautiful rewards. Receive 300 points for Sign up and 5 points for every $1 spent on your product purchase today.