Description
The ageLOC LumiSpa iO Cleansing Kit (Normal/Combination) is a powerful tool to help you achieve clean, healthy-looking skin. Formulated with Milk Thistle Oil, Porphyra Umbilicalis Extract, and Nannochloropsis Oculata Extract, this kit is designed to gently cleanse your skin and remove impurities. The device uses a patented oscillating motion and interchangeable heads to deliver a deep cleansing experience that is gentle on the skin. With just two minutes of use, twice a day, the ageLOC LumiSpa iO Cleansing Kit can help you achieve clearer, smoother, and more radiant-looking skin. The device is also rechargeable, making it a convenient and eco-friendly choice for your daily skincare routine.
Read more about ageLOC LumiSpa iO here.
WHY YOU'LL LOVE IT

After a 12-week study1 the following improvements were noted:
Thorough cleanse, softness and smoothness (after a single use), radiance, pores appearance, clarity and freshness.
100%

 

of users had smoother, softer and visibly cleaner skin*
62%

 

more skin radiance**
62.1%

 

of users had less visible pores***
WHY SHOULD I USE IT
Provides instant, visible results of smoother, softer skin after just one use.
Promotes skin renewal and does not disrupt its natural microbiome.
Gentle enough for twice-daily use on the face.
Smart personalisation, intelligent coaching & IoT connectivity superpower your routine.
WHAT'S INCLUDED
1 ageLOC LumiSpa iO device
1 ageLOC LumiSpa iO Silicone Head – Normal (compatible ONLY with Lumi iO)
1 ageLOC LumiSpa Activating Cleanser – Normal to Combination Skin
ageLOC LumiSpa iO Magnetic Charger
Netto Weight
197 g (device), 100 ml (cleanser) and 23 g (magnetic charger)
Payment & Security
Your payment information is processed securely. We do not store credit card details nor have access to your credit card information.
ageLOC LumiSpa iO - 7 skin benefits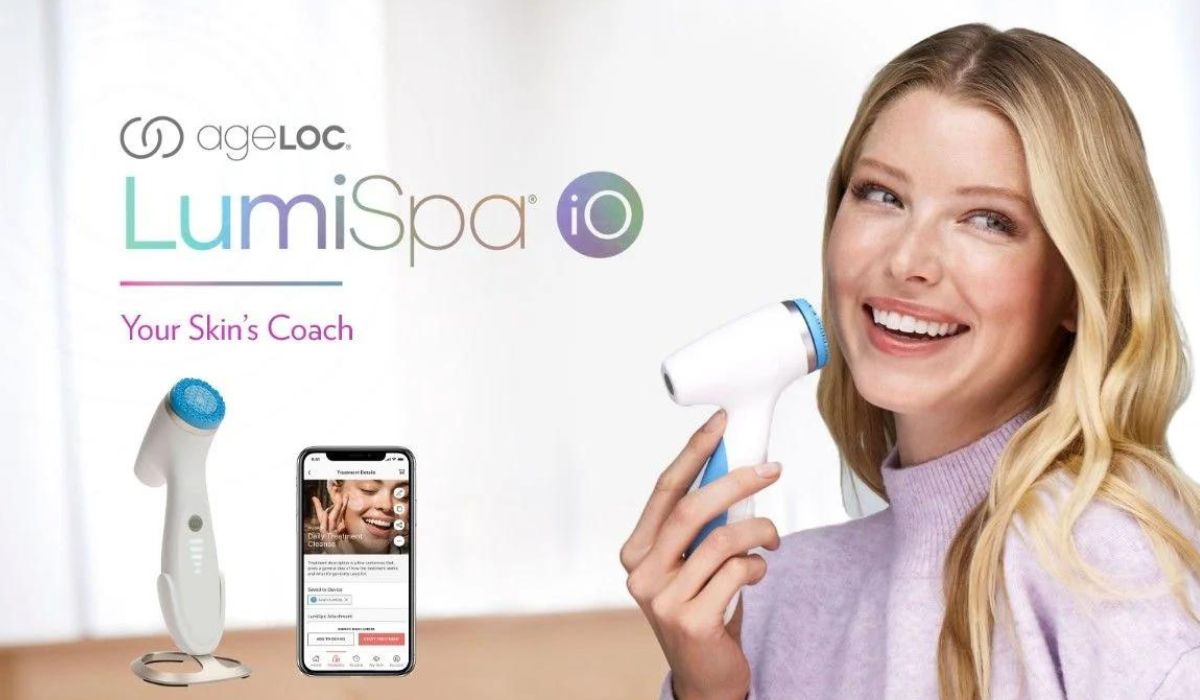 ageLOC LumiSpa iO Treatment Cleanser—Normal/Combination
Key Ingredients & What Powers It: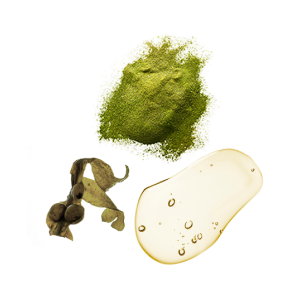 Milk Thistle (Silybum Marianum Seed) Oil, Porphyra Umbilicalis Extract, and Nannochloropsis Oculata Extract
Help maintain skin's natural moisture barrier.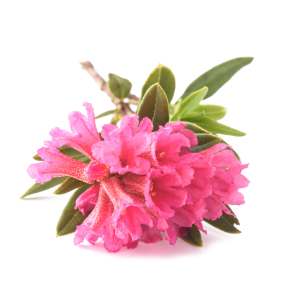 Rhododendron (Ferrugineum) Extract 
Provides antioxidant protection.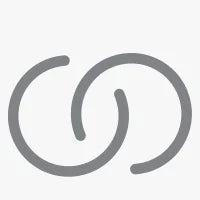 ageLOC Blend
Targets the visible signs of skin ageaing at the source
Additional Information
Acrylates Copolymer, Sodium Chloride, Diisopropyl Sebacate, Silybum Marianum Seed Oil, Oryza Sativa Extract, Schizandra Chinensis Fruit Extract, Porphyra Umbilicalis Extract, Narcissus Tazetta Bulb Extract, Rhododendron Ferrugineum Extract, PEG-8, Nannochloropsis Oculata Extract, Alumina, Glycol, Glycol Distearate, Glycol Stearate, Acrylates/C10-30 Alkyl Acrylate Crosspolymer, Synthetic Fluorphlogopite, Tin Oxide, Sodium Phytate, Phytic Acid, Sodium Hydroxide, Disodium Phosphate, Parfum, Phenoxyethanol, Chlorphenesin, Sodium Benzoate, Potassium Sorbate, Linalool, [CI 77891].
• In 1 Step, 2 Minutes, it helps to deliver seven clinically proven facial skin benefits: softness, smoothness, radiance, clarity, purified skin, reduced pore appearance and visibly improved firmness.
• Provides instant benefits, so skin feels softer and smoother after just one use.
• Benefits intensify over time when consistently used for two minutes twice daily.
• Delivers brighter, healthier, more youthful-looking skin in as little as two weeks.
• Removes dead skin, helps in promoting dynamic skin renewal and improved skin brightness and smoothness while retaining skin's natural moisture balance as it cleanses.
• Gentle enough for twice-daily use on the face, neck, and décolleté.
•When used in the morning, LumiSpa iO energizes skin for a fresher, smoother, more rejuvenated complexion.
•When used at night, LumiSpa iO deeply cleanses and helps de-stress skin.
• Designed to be microbiome friendly—LumiSpa iO respects skin's pH, helps preserve its natural moisture barrier and doesn't disrupt skin's natural microbiome balance, regardless of age or skin type.
• A smart, rechargeable handheld personal skin care device with Bluetooth that pairs with the Nu Skin Vera app.
• Features three treatment heads to personalize to your needs.
• These soft, nonabrasive silicone surfaces contain antimicrobial silver and are more hygienic than brushes which are commonly used with skin care devices. The sophisticated designs help to maximize product efficacy while making skin more receptive to subsequent products.
• Goes beyond cleansing with proprietary Micropulse Oscillation technology, a pore-purifying action that draws out dirt, oil, makeup, pollutants and lifts them away without irritating skin. Plus, it helps support healthy skin, promoting dynamic skin renewal, and improved skin brightness, texture, and pore appearance.
• Smart device sensors recognize which treatment head is attached and alert you when it's time to replace it.
• Intelligently guides you to use the correct treatment pressure and motion.
Use ageLOC LumiSpa iO morning and night as your cleansing step. Moisten your face and then dispense an ample amount of cleanser onto your hand. Apply evenly to your face and then cleanse with your LumiSpa iO device for two minutes. Follow with your preferred toner, serum, and moisturizer.
Attach treatment head to the ageLOC LumiSpa iO
1. Moisten face with water.
2. Apply ageLOC LumiSpa Activating Cleanser to all areas of the face.
3. Wet treatment head and press the power button to turn on device.
4. Slowly glide the treatment head back and forth over one of the areas of your face using broad strokes.
5. Spend 30 seconds on each quadrant of your face. The device will pause quickly three times every 30 seconds to prompt you to move from one area of the face to the next.
6. When it's done, the device will stop and turn off automatically. Rinse your face with water to remove residual activating cleanser.
Common FAQs
With its soft silicone treatment head, ageLOC LumiSpa iO' s proprietary Micropulse Oscillation technology enables the device to move at the precise frequency to promote skin renewal, revealing smoother, softer skin after just one use. At the same time, it gently yet thoroughly cleanses away dirt, oil, makeup through its patented counter-rotating, pore-purifying action, leaving skin smoother and purer while reducing the appearance of pores.
1. Unlike other cleansing devices currently on the market, which feature abrasive brush or bristle heads, ageLOC LumiSpa iO features a gentle, more hygienic silicone treatment head that won't harm the skin.
2. ageLOC LumiSpa iO features Micropulse Oscillation technology to stimulate the skin and cleanse it, and deliver skin renewal benefits more effectively.
3. ageLOC LumiSpa iO is a dual-action, time-saving device that delivers a superior skin-perfecting treatment and deep cleansing benefits simultaneously.
4. ageLOC LumiSpa iO connects to the Nu Skin Vera™ app to optimize your skin care journey with personalizable treatments, intelligent coaching, awards, and a selfie timeline.
IoT literally means "internet of things," or physical objects designed to connect. For you, it means ageLOC LumiSpa iO now includes Bluetooth that allows the device to connect with the Nu Skin Vera™ app on your phone. This new technology unlocks a new world of possibilities and experiences. And it' s what helps make your ageLOC LumiSpa iO so smart. Device sensors can detect when it' s time to replace the treatment head or when you' re applying too much pressure or scrubbing too quickly during your routine. You can also save personalized routines between your device and Nu Skin Vera
You'll still enjoy all the great skin beautifying benefits if you don't connect. However, ageLOC LumiSpa iO is created to connect so you'll want to benefit from all the features created exclusively for you, including smart tracking, custom routines, usage prompts, and selfie timelines.
To get started, download the Nu Skin Vera app from your preferred app store and open the app on your phone. After signing in with your Nu Skin account, go to the Products tab, tap the + button on the My Products page, and select Pair New Device. The app will guide you through the pairing process.
Customer Support
Still have questions? Feel free to reach out to our support team!
Recommended Products for Normal to Combination Skin
Discover all