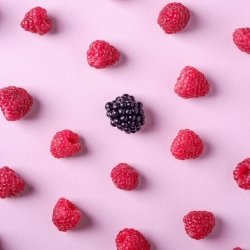 Salicylic acid cleanser is a popular solution for those struggling with acne-prone skin. It contains salicylic acid, a Beta Hydroxy Acid that deeply penetrates the pores and helps to target dead skin, excess oil, and inflammation. To use, wet your face with water and massage gently before rinsing. Salicylic acid is an effective treatment for acne, blackheads, and other skin conditions. However, prolonged use can lead to skin irritation and dryness. Concentrations of 0.5% to 2% are effective for mild to moderate acne. A complete skincare routine for acne-prone skin includes cleansing, toning, and consistent use of acne treatments. Pregnant or breastfeeding women and those allergic to aspirin should avoid salicylic acid.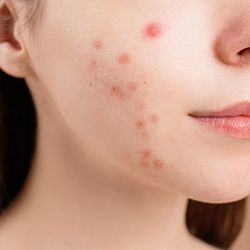 This article discusses the common skin condition of acne, which affects people of all ages but is particularly common in teenagers. It explains that acne is caused by a combination of factors, including genetics, hormonal changes, diet, and stress, and describes the different types of acne. The article also provides tips on how to prevent acne, including washing your face twice a day, avoiding touching your face, using oil-free products, and eating a healthy diet. It provides a skincare routine for acne-prone skin, including using a gentle cleanser, toner, spot treatment, moisturizer, and sunscreen, and avoiding harsh scrubs and picking at pimples. The article also highlights key ingredients in skincare that can help prevent acne, including salicylic acid, benzoyl peroxide, retinoids, niacinamide, and tea tree oil.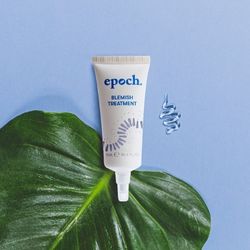 This blog post discusses the Epoch Blemish Treatment as an effective solution for acne-prone skin, particularly for teenagers. The product contains ingredients such as salicylic acid, Coix Lacryma-Jobi Ma-Yuen Seed Extract, and Achillea Millefolium Extract that help control excess oil production, reduce redness and inflammation caused by acne, and prevent future breakouts. It is suitable for all skin types, is non-comedogenic, easy to use, affordable, and fast-acting. Moreover, dermatologists recommend the product. The blog also provides answers to common FAQs, troubleshooting guides, and additional studies on the key ingredients in the product.