Hyaluronic acid is a powerful skincare ingredient that is known for its hydrating and anti-aging benefits. As a humectant, it attracts and retains moisture, which helps to keep the skin hydrated and plump. This makes it an excellent choice for those with dry or dehydrated skin. Hyaluronic acid can also improve the appearance of fine lines and wrinkles, and help to smooth and refine the skin's texture. Whether you use a hyaluronic acid serum or a hyaluronic acid moisturizer, this ingredient is a must-have for any skincare routine.
What's Included in this 30-Day Rental Trial: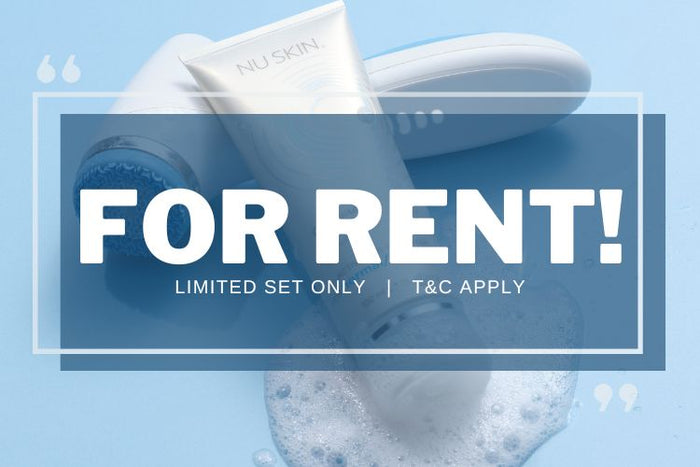 This discount code is for ageLOC LumiSpa iO Starter Pack that are sold in more than 50+ countries. Discount code will be sent to you via email address. For further detail, please fill in the contact form.
$50 is in Singapore Dollars.
Join LUMI Rewards:
Start earning beautiful rewards. Receive 300 points for Sign up and 5 points for every $1 spent on your product purchase today.